Thoughtful critique by NYSCI's Steve Uzzo of the...
Steve is NYSCI's vice president of science and technnology, with a PhD in network science and a passionate believer in the interdisciplinary nature of contemporary science.  The Next Generation Science Standards have a living web site, and a process for inviting critiques, here: http://www.nextgenscience.org/ Here are steve's very thoughtful notes, which I am posting with his...
Teaching Again: the Kids are Alright
After a two year hiatus, I am back to teaching in the NYU graduate program in Museum Studies.  The core of our class in Museum Management is a semester long project in "creating" a museum from scratch.  The intent is for them to master what I consider the fundamental skill set for working successfully in a museum:  Take Something Vague, and Make It Happen (or at least make it less...
Installing ReGeneration: Tuesday →
Great Blog Post by Curator Steve Dietz on the installation of ReGeneration, opening Oct 27th!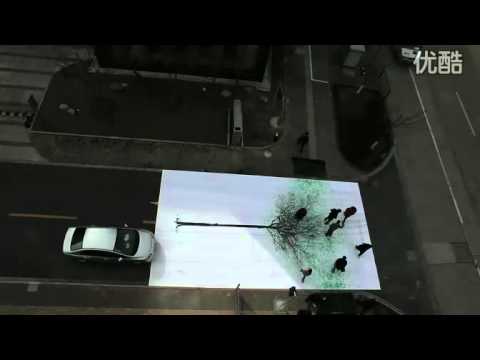 ReGeneration at NYSCI: Urban Sustainability, Art,...
My colleagues and I have been working hard on the design and production phase of a major new contemporary art and science exhibition at NYSCI called ReGeneration.  When we invited artists to submit proposals for the 11 new commissions we planned for the exhibition, we talked with some fervor and fuzziness about the theme of Urban Sustainability.  You can see the call for artists here.  I can say...
Connected Worlds Prototypes
Back after a lengthy hiatus, a lot has been going on.  First of all, it was delightful to see so many friends and learn so much at AAM.  I had a chance to engage in some great and contentious discussions along with relaxing into the cloud of friendship and support of the museum community. The day that I left from NY, we held a prototyping session/advisory committee meeting for one of our major...
7 tags
Design Lab Progress
When we first started working on Design Lab, we invited a number of exhibition firms to come in to talk to us about how we might collaborate on this project.  This process helped us to realize that we were not really creating an exhibition space per se, but rather an armature or environment that would support design-based learning activities.  We would not be trying to tell a unified story...
Museums and the Web, a noobies report day 1
I went for the first time to the Museums and the Web Conference in San Diego this past week.  This is a new community for me, and I spent my time trying to get oriented, finding points of concordance with our work at NYSCI, and sharing what we have been doing with new colleagues. I went to a preconference session called something like "social media strategy," and this revealed one...
Museums and the Web 2012--authenticity
I just got to Museums and the Web for the first time.  This morning's workshop is on social media strategy, a quick review of facebook, pinterest, instagram, google +, etc etc.  I think the thing that is interesting about these platforms is the opportunity to present actual voices from the institution and engage in a dialogue with audiences.  There is only going to be a small group of...
Mathematica video and blog post →
This is a blog post I did with IBM, along with a video, about the great Charles and Ray Eames exhibition "Mathematica: a Word of Numbers."  It is a brilliant exhibition, a founding document of interactive STEM learning, and NYSCI owns the original and only complete copy. IBM has just released a free app based upon the Mathematica Time wall, check it out.
The Whitney Biennial: What's the Big Idea?
Suzy and I spent an hour or two at the Whitney Biennial yesterday.  The Whitney is kind of in transition; the Marcel Breuer building has been sold to the Met for a new contemporary art department, and the Whitney moving to the Meat Packing district/Chelsea.  I love the NYC churn of institutions and buildings, there are very few fixed landmarks and change is the norm.  I also love that the AIA...
A Quantum Theory of Mitt Romney...really clever... →
We have entered the age of quantum politics; and Mitt Romney is the first quantum politician.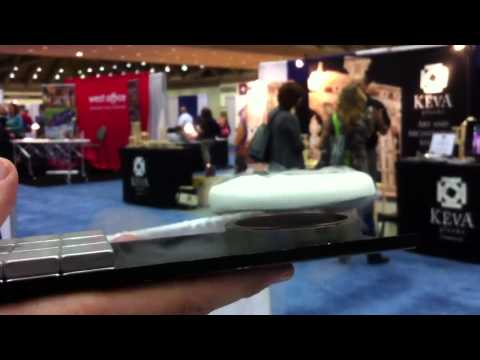 Want to Feel Old and Dumb?
Try walking through the Intel Science and Engineering Fair as I did today.  The Great Hall is filled with a forest of poster presentations on topics ranging from nano particles for transporting proteins into cells to a statistical analysis of imaging that might (or might not) represent the transit of a possible moon around an exoplanet 100s of light years away.  Each poster is attended by one or...
Watch
early prototypes of the work that design io is doing with NYSCI for our "connected world" exhibition about sustainability.
Cognizant Maker Space Opens at NYSCI →
check out design io's blog →
5 tags
Going after the big game
We have been working intensively with Gigantic Mechanic, a NYC based game design firm to create a social game for our Great Hall exhibition on the theme of sustainability.  We have spent a lot of time with dice and cards (my response was to make a game where you build a house out of the cards and dice…) in small groups designing games that we share with each other, then tearing them apart....
M'soft pushing the envelope?
They've kind of lost their touch in OS' and their office suite is only good because its the one everyone uses.  But they have been doing a run of cool physical/remote computing applications and hardware. First Surface, which after a few iterations seems really to be a solid and useable platform (though I prefer scrappy nfp museum-y underdog open source ideum's product).  Then...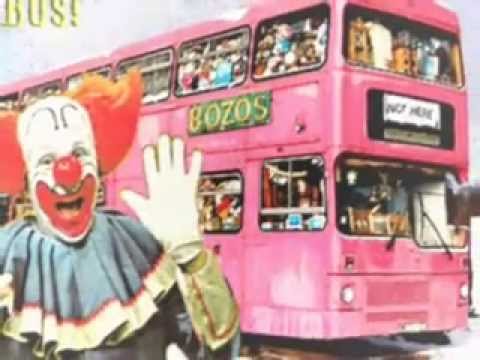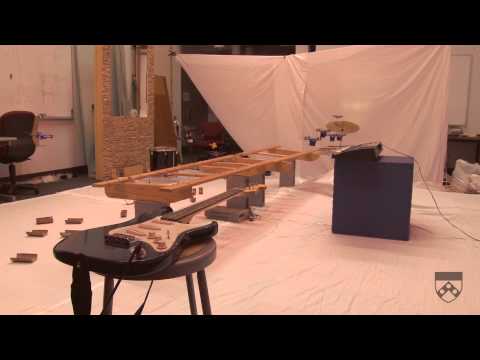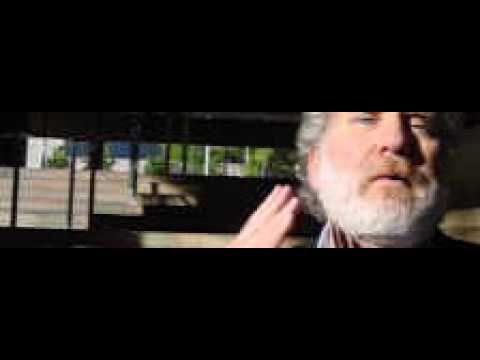 Not your mom's vacuum cleaner →
This is pretty amazing, Electrolux using the web tool Pinterest to open up the design process to the public.  Very unexpected and cool.  Thanks to Grace Andrews of the NYSCI Design Lab team for digging this up. eric
Pestival! →
Today I met the brains and brawn behind Pestival, Bridget Nicholls.  The next logical step after World Maker Faire.  All about insects and people…which are the pests?
No More Bored Kids
Things are incredibly intense in all of our new exhibition development projects, and almost all the intensity comes from the kinds of collaborations that are at the heart of all of the projects. On Design Lab, the Great Hall project,  ReGeneration, and the Maker Space we have put together teams of designers, curators, educators…and all of these partnerships are having teething pains at...
Design Lab Prototyping
The Design Lab staff and Explainers have been prototyping 3 activities, Circuit City (with LED's, batteries, foil, and various building materials); Dowels and Rubberbands; and Recycle City (with recycled materials and zoobs).  In general, the buzz has been really beautiful to watch, the kind of calm and cooperative concentration that suggests a level of "flow" that great state of...
Model for capturing energy use in NYC →
This is an interactive map that tracks energy usage down to the building level in NYC.  Very cool for an interactive exhibition we are designing about data viz and sustainability.
Legos, Creativity, and Your Neighbors →
This is a great article that captures what we intuit…the most powerful input for inspiring any kind of behavior is the behavior of those around us. 
What did John Glenn see? →
1964 in NYSCI's Great Hall, nearly 50 years ago…Frank Capra's last movie, Rendezvous in Space is a 20 minute long quasi-documentary with Danny Thomas trying to explain what will happen in the Space Station that will eventually orbit the Earth (a question that still lingers with the International Space Station).  At one point in the movie  —which I have put on youtube, its a...
Zimoun Sound Sculptures in Ringling Museum →
Just landed in Sarasota, FL for a few days vacation.  went straight from the airport to the RIngling Museum to check out he last few hours of this artist.  Its amazing what can be done with a few motors with off center mountings.  Just like LED's are the gateway drug for arduino etc; off center motors are the gateway drug for robotics, brushbots etc.
Isaacson's Jobs Bio distilled to 1 minute
Isaacson's Jobs bio in 10 Rules Save yourself hours, skip the pathos, dysfunction, and potty mouth. This guy distills it into one page of 10 rules.  Really nails them too. He left one off, I guess:  scare the hell out of everyone you work with. But there is plenty of juice in these simple rules. FWIW, I unexpectedly really liked the book.
5 tags
Disability and Culture
Disability and culture In the course of doing the exhibition Human +, we have worked with people with disabilities and spent a lot of time talking about how we think of disability.  My daughter Lili, a sophomore at Smith College who has CP, is an advisor to the project.  She sent us a link to a paper that is very powerful.  Here is the link http://www.centerwomenpolicy.org/pdfs/DIS2.pdf ...
9 tags
Teen HOMAGO Heaven
[YOUMedia in Chicago, Teen HOMAGO Heaven} The MacArthur Foundation does more than just anoint underappreciated geniuses every year.  For the past several years, the Foundation has been cultivating and promoting a pretty radical approach to learning among teens that goes under the rubric "Hanging Out, Messing Around, and Geeking Out" (or HOMAGO, as they call it). I just came back...
World Maker Faire at NYSCI, changing lives →
Sorry for any repostings between facebook and this.  Just getting the hang of the way this works.
6 tags
bjork at nysci: learning to take chances
Many colleagues have asked about the why's and how's of bjork's appearance at NYSCI.  Some of you have seen the NY Times article about this, which was pretty cool.  Dan Wempa, NYSCI's VP for External Relations who really made it happen is kind of an alt.music guy, and he pointed out this review in SPIN, which I really liked. ...
4 tags
Through the Wormhole With Björk →
The first night of Björk's six-show residency at the New York Hall of Science included a live spectacle for the album "Biophilia," with towering pendulum harps, multimedia visuals, Tesla coils and an Icelandic choir.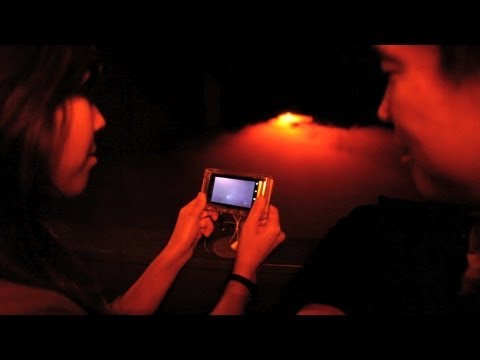 busmans holiday
went with suzy to the Met Museum tonight.  Its open til 9 on saturday nights, and rooms that are usually filled with light (like the new-ish Greek Roman galleries or the American Wing) have a kind of hushed quality to them.  Lovely international crowd, a few families, the guards are friendly and relaxed. The new American Wing galleries are pretty awesome, including this great walk in Frank Lloyd...
bjorkspain.net →
pics and bootleg videos of Bjork Biophilia US Premiere at NYSCI.  
working with artists
Most of the projects I work on have at least some artists involved.  How do I know they are artists?  They say so, but also…is it fair to say that the definition of artist in contemporary society is someone who does what s/he wants to?  Sort of the opposite of "designer." Rob Semper from the Exploratorium just stopped by this eve before the Bjork show (more about that later). ...
An introduction to The Works at NYSCI
At the NY Hall of Science, there are a whole slew of things I am working toward on any given day.  This blog will focus on five projects that are all pretty large scale, all interesting and challenging across several different dimensions,  and all in about the same stage of development.  I will also write about special projects that come up from time to time, like our work with Bjork, or World...